Speaking, Panels, + Readings
Panelist/Performer
Keynote speaker on journalism at Warner Pacific University, October 2018
"How the Garden Will be Used" hosted by Stacey Tran at S1, April 2018
"Tender Table" hosted by Tender Table at People's Food Co-op, July 2017
"Patriarchy 101" hosted by The Men's Assembly for Collective Accountability, March 2017
"Identities and Futures" hosted by the Portland Zine Symposium at Holocene, March 2017
Reading at residency culmination event at Guapamacátaro Center for Art and Ecology in Michoacán, Mexico, January 2017
"The Remedy Club" at Hatch, October 2016. Listen here.
Moderator
"Tender Table Panel" at NXT LVL x She Shreds presents J20, January 2018
"

Zines

 in the Public Library" at Oregon City Public Library, August 2017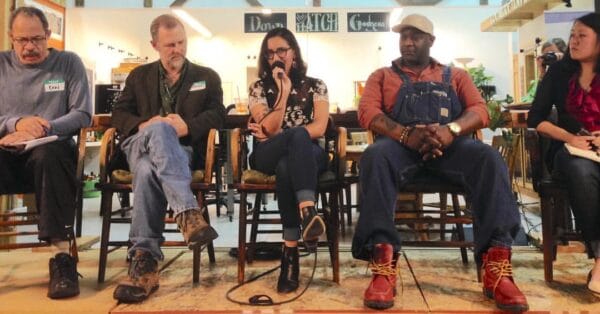 Interested in having me speak, read, or moderate your next event? Send me an email.
—